Working From Home Doesn't Mean You Are On Your Own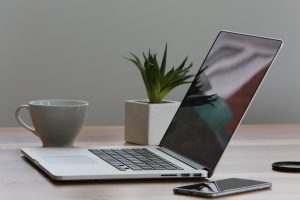 Working from home can be a lonely experience for some but working from home doesn't mean you are on your own.
WORKING FROM HOME DOESN'T MEAN YOU ARE ON YOUR OWN !
When you join your network marketing company you are told that although you are in business for yourself you are not working by yourself.
Your up-line and your company should give you all the support that you need. This should include introducing you to a network of people all in the same team.
Most teams have vast Facebook pages where you can ask questions and chitchat about the products.
Find out if your company holds local meetings. These are great places to go and meet other people who are operating in your company in your local area.
Find local people in your company
In the past people were told not to mix with other business owners in the company in their area as it might impact the business but, in my opinion, meeting up with other local people is a good thing if you don't have team of your own.
You can use these meetings to boost each other and share ideas. Also take photos of you working together in a local cafe or wherever you meet illustrating just how much fun you can have with your company.
For many people the transition from working in a structured office or work environment to simply working from home when you want and for how long you want can be a very daunting experience.
People can face overwhelm through simply not knowing what to do next. It is very important to have a structured DMO to help you balance your day.
Make sure you get out and about or arrange meetings at your home so that you do you have contact with real people and not just virtual friends on social media.
Did you find the transition to working from home difficult when you first started your business? I would love to hear how you coped in the early days in the comments below.

You can also find me :-
Business profile on Facebook here
Facebook group for health and wellness here 
Facebook group for Social media/online marketing  training group here
To create your own site like this for FREE click here