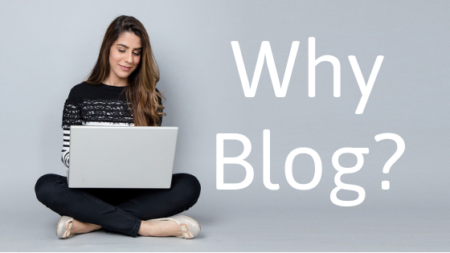 How to Get Started Blogging
I often get asked how to get started in blogging and my answer is simply to join a Blogging Community where you can learn from a wealth of experience. Learning from successful bloggers, reviewers and online sellers can save you time and money from costly mistakes.  This is why I recommend people to take a FREE look at the Wealthy Affiliate community.
How I got Started Blogging
If you already know me you will know that I'm pretty open to trying most things to earn money.  To have multiple streams of income is a goal of mine which I began investigating when I became sick with Cancer a few years ago.  I realised that I didn't really want to go back to a stressful full time job and miss my Daughter growing up.  I wanted to work around her school and gymnastics which meant I had to find a way to ditch the 9-5.  I came across the Wealthy Affiliate community on a recommendation from someone who contacted me on Linkedin.  I took a look and instantly fell in love with the concept. Blogging was becoming popular.  I watched youtube videos of Fashion Shopping Hauls, makeup tutorials and even how to make candles, all of which linked to a blog where followers could click links to go and buy the clothes themselves, buy candle making equipment to have a go at home and suddenly the internet penny dropped. It's just one big circle directing you to a purchase point!
What's The Deal?
I popped over to the website and discovered that joining is totally free, no credit card numbers required to get started.  You get pretty much full access to the community and training for 7 days.  Long enough to build one of your free siterubix domain name websites and get selling, promoting or helping people in your niche. You can then continue on a restricted access basis (you still get to keep your free siterubix domain to build and grow) and then make an informed choice as to whether it is something that you believe is the right path for you or not.  There is a paid version that is very reasonable considering what you get.  The knowledge and training available to you would cost you thousands if you were to hire someone to help you.
It's a pretty bold claim, but if I can build a site like this then so can you!
I became obsessed.  I practically lived on the site for the whole 7 days free trial. I was hungry to learn as much as I could whilst it was free.  I realised that this avenue really was what I had been looking for to help me learn what I needed to know to make this passive income that ticked away in the background. I decided to go for the paid-up membership as I was still hungry to learn.  I began to climb up the community ladder and pretty soon became one of the top 50 Ambassadors of the site out of hundreds of thousands of members.  But all of this helping people was distracting me from my own studies so I have comfortably allowed my "status" to slip down the ranks.  I find the community is invaluable in keeping me ahead of the ever-changing technology and social media algorithms.  I notice "online guru's" currently coaching topics that I was coaching (for free)  to an online community years ago, so I was either well informed and ahead of the game or they are just spouting old stuff on the hamster wheel of selling coaching courses!
Why Blog?
Why blog? well, it depends on what it is that you want to share really but blogging is a brilliant way of putting all of your valuable information in one shareable place.  You can then promote your blog on social media platforms. Each time you comment about something connecting to your blog on Facebook or Instagram you are directing readers back to your one secure place, your blog.
Blogging isn't just about the pretty Instagrammers in Exotic locations and airport lounges all the time.  Blogging can be about health matters, global matters or even your Aunts Teddy bear collection.  A hobby, a career or a passion.  There is a way to monetise pretty much everything nowadays.
There is a very strong community spirit on WA.  There is also a wealth of knowledge there waiting for you to tap into it and learn from people who have spent years working alongside Amazon and Ebay and are huge sellers on all platforms.  Humble people from all walks of life who started out like you and me here wondering if there is another way to make money whilst you're sleeping or doing that humdrum day job just to pay the bills.
Do Adverts Follow You Round The Internet?
Do you ever feel that Big Brother is watching you? do you find it a huge coincidence that one minute you're on Amazon looking for say a health product, then you move to Facebook and spookily notice the ads on the side are showing similar products to the ones that you have just been looking at?   Well, it's not the supernatural it's just an algorithm and some cleverly placed Ads and trackers that really do follow you around the internet.  You can easily learn how to do this at WA.  Have your products and posts follow your interested readers around the internet.
How Do You Make Money With A Blog?
If you click a link then the person who put the link there for you to click is bound to be making money as a commission from the seller. If you make a purchase after clicking that link then they will surely be making something somewhere.  It might not be cold hard cash it could be credits to access a service for example. It may only be a few pennies per click or per purchase but if you can imagine a handful of people click that link then the pennies will add up.
I once earned a commission from Amazon because someone clicked my link in an article and bought a dress.  Nothing unusual about that until you realise that the article was about Motivational Books.  The reader must have clicked my link, been directed to Amazon, got distracted and decided that a "power dress" would stand them in better stead than a book that might help them to overcome something or to be more organised.  The beauty of Affiliate Marketing is that you can cover so many bases or you can find just one tight niche and do very well from promoting it.  You can promote your own handmade products or events to make a business profit or you can simply review and promote other peoples products and earn a commission when someone buys that product following your recommendation.
 Where Do I Find Out More?
If you're curious to find out how to get started blogging and affiliate marketing, making a sale in your sleep or finding a platform to share your specialist knowledge then simply click the link below to go over to the Wealthy Affiliate website.  Take a scroll down the home page and read for yourself about the many different ways there are to make money online.  If you're happy then just fill in a few details and block out the next 7 days of your life… it's very addictive!
Right, I'm off to watch a webinar about how to make Woo Commerce work for you when selling your own products online… I might be an Avon Lady but I don't just do "Door to Door" you know.   Selling the Avon products online has proved to be very lucrative for some of the top 100 reps and I am hungry for a slice of that market.  My Online Store is a perfect platform to point people as part of a product review.
If you have any questions please comment on this post or come and find me on Facebook, or better still come find me inside Wealthy Affiliate.