Goals Are Just Dreams With A Date On Them!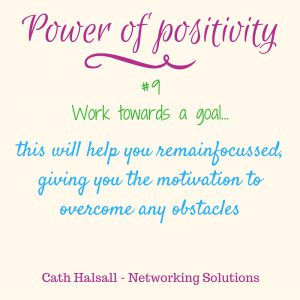 Goals are just dreams with a date on them,  it is up to you to make them happen.
Goal setting is a very important part of life. It's all well and good having dreams, but dreams tend to stay as just dreams. Goals are just dreams with a date on them!
I wholeheartedly encourage everyone to make a visual goal board.
Keep this board somewhere that you will see it everyday and connect with your goals everyday.
Turning dreams into goals requires planning. first you must decide what your dreams are, be realistic but also stretch yourself.
If you dream of a holiday decide where you want to go and then go to a travel agent and get brochures for that destination. Cut the pictures out of the hotel that you will stay in and the beaches or golf courses or attractions around the place that you want to go and visit.  Put these pictures on your board and imagine you sitting on that beach, imagine putting the ball on the green or shopping in the shops, whatever it is that attracts you to that holiday imagine and connect with actually doing it. Next calculate out how much it will cost for this to happen. You now have a goal. Work out how long it will take for you to save up for this holiday. You now have a time-frame in which to achieve this goal.
This can be applied to anything that you wish for, a new house, a new car or even just some new saucepans.
Set yourself short, mid and long term goals to achieve in life, work, emotionally and physically and you will find that you have a new sense of focus and purpose.
Short term goals are essential as achieving a goal will give you a huge sense of achievement and spur you on to reach the next bigger goal.
No goal is to big, it might just take you longer to get there and you may just have to work harder to achieve it but if it was handed to you on a plate it would not be a goal it would be a gift!
Do you have a goal?
Everyone has different goals in their lives and I would be interested to know what your goals are in life.  Please let me know in the comments below and don't forget to come back and let me know when you have achieved them.

You can also find me :-
Business profile on Facebook here
Facebook group for health and wellness here 
Facebook group for Social media/online marketing  training group here
To create your own site like this for FREE click here