Hi, my name is Cath and it's fab to met you.  Thank you for coming over to see what I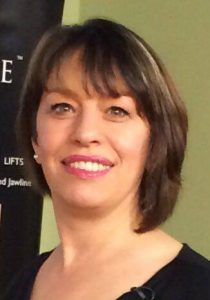 have to say.
I am a single stay at home Mum to 3 kids, well, I say kids but the boys are both over 20 now and have moved away but they will always be my kids to me, which leaves just me and my young teen daughter at home together.
In 2014 I  was struggling financially and I just wasn't making it to the end of the month before my money would run out.  I was working full time around my daughter's schooling and gymnastics training and getting no help financially from anywhere but I was in a catch-22 as there were no hours that I could get another job, trust me I looked everywhere for a traditional job but nothing would fit or be flexible enough for us.
I had been involved in network marketing back in the late 80's and had a crappy upline and an even crappier upline upline, I received no support or training and was just allowed to drift off, so when I was looking for a JOB and came across an advert for an MLM company to say I was sceptical was an understatement.  However, I was reassured that it would not be like it had been in the past so I sat and watched the presentation and joined pretty much straight away.  The marketing plan was very exciting and the product range was varied which meant I wasn't stuck in a niche and the great BONUS was that I could build my business from my HOME, my CAR and anywhere else we happened to be as long as I had my PHONE.
At the start I was one of those Mum's who really only wanted a couple of hundred quid a month to keep my head above water. I set about using the couple of hours at night  that my daughter was in training to use the free wifi offered to me by a fast food chain to find some customers using friends, contacts and social media.  Over the following months circumstances changed and I found I needed a few more than a couple of hundred quid so I set about finding a team to help me build a bigger income.  All this still from my car and my phone.
The rest is history really. The team is growing, I am still using the free wifi, I am still very much in love with the products that the company produces and can talk passionately about them to anyone who will listen to me!  But now I help other people in network marketing from all different companies and backgrounds to use social media to grow their business too.  Without the ability to use social media to get leads into my business, on my phone, in my car, I would not have had a business at all!
I am here to share what I know with you and I hope that you will go away and put it into practice and can grow your business too.

You can also find me :-
Business profile on Facebook here
Facebook group for health and wellness here 
Facebook group for Social media/online marketing  training group here
To create your own site like this for FREE click here