What is a Chicken List and What Do You Do With It?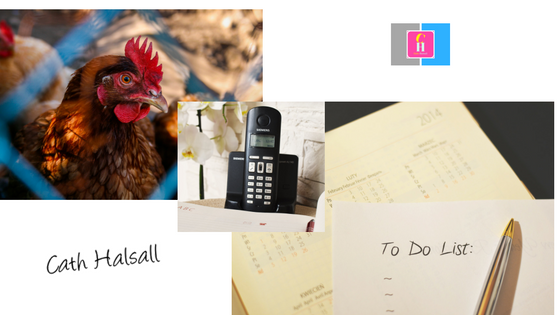 Now for those of you who have never heard of a chicken list read on…
What is a Chicken List and What Do You Do With It?
When you first start in network marketing you will have a planning meeting with your Sponsor.  One of the tasks your Sponsor will ask you to do is to make a Who Do You Know List or WDYK for short.  This list will contain names of people that you think would be a good fit to join your company or who may have a need for your company products.
A chicken list is part of your who do you know list…it is the people that you are too "chicken" to call!
These people can be successful business people, close family, distant family or people that you think might laugh at the idea of your little home-based business.
The list is full of people that you have already pre-judged and dismissed in your mind and are reluctant to call or approach so you just simply keep on putting off calling, emailing or texting then because have already convinced yourself that they wont possibly be interested in the opportunity that you have to offer to them!
What you actually find in most cases is that these people are actually in need of your business and your products more than you realise.
The thing to do is to simply get your list and make that call the longer you put off making the call the bigger the job will seem and I think guarantee that after you have made those phone calls no matter what the outcome it will be like a weight has been lifted from your shoulders.
Don't let matters like this hold you back from growing your business.
Do you have a funny story regarding making a call to someone on your chicken list?
Did someone on your chicken list actually join your company?
Let me know in the comments below…

You can also find me :-
Business profile on Facebook here
Facebook group for health and wellness here 
Facebook group for Social media/online marketing  training group here
To create your own site like this for FREE click here