Twitter Lead Machine – learn how to succeed with Twitter
Twitter Lead Machine is going to explode the way you do business on Twitter!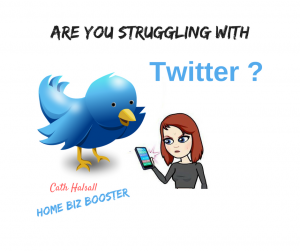 Are you struggling to use Twitter to promote your business, grow your followers and customer base or to get sign-up and leads into your business?
I have just the course for you that will help to boost your Twitter presence and get your business out there on Twitterland.
Like you are struggling now I was struggling too.  I had no DMO  (Daily Method of Operation) and would randomly tweet random stuff and wonder why people were not flocking towards me like ducks on their way south for winter. Then I discovered Marc's Twitter 1.0 training and it left me speechless.  I had been doing so many things wrong, no wonder it wasn't working for me.
I quickly put everything into practice and now, only a few months down the line, I have three main twitter accounts with over 7k followers and growing! I am now finding that people message me and ask what it is that I do and I am able to point targeted followers into the direction of anyone of my businesses.
Learn More about Twitter Lead Machine
As soon as I found out about Marc's new course Twitter Lead Machine I was so excited I jumped on board at the pre-sale price as I wasn't going to miss out on anything. But then I discovered that this course is evergreen, this means that it is the only course I will ever need to buy as Marc will continue to update the course modules to cover any changes that Twitter makes to an algorithm or it seems that too many people are using the same methods and we need something new and innovative to try to still keep our heads above the crowd then Marc will update it.  How cool is that?
I want to be a leader and not a sheep, at the top and way ahead of the pack.  If this is you then this course is just for you.
Give yourself the edge and a great gift and join me on the Twitter Lead Machine.
Use this link to access Twitter 1.0
But there's more!!!
Did I forget to tell you? 
There is a money making opportunity here for your too! 
Everyone who joins the course at the pre-sale $97 price in the next few weeks will automatically be enrolled as an affiliate member.  this means that you can recommend this course and for everyone who joins at the pre-sale price and afterwards at the full price of $497 you WILL get paid a commission! 
Want more money in your paypal account? join up now and find two members and start to make a profit! 
NB> This is not an mlm opportunity it is however an awesome affiliate opportunity with no income claims other than the fact that commissions can be earned when you recommend someone and they pay to join the course.